15 Ways to Get Affordable Auto Insurance Rates
Choosing auto insurance coverage is a balancing act between obtaining the most possible coverage while still getting affordable rates. Many drivers feel that their insurance rates are dependent on only a few select factors. However, monthly premiums are calculated based on numerous statistics and demographic categorizations.
Vehicle owners will be charged according to three main risk categories. These are age and gender, type of vehicle and where it is driven, and driving record of the individual. Each of these can be broken down further into subcategories, and drivers can obtain more favorable rates if they are placed into most or all of the low-risk groups.
Age and Experience of the Driver
Once a driver reaches a certain age, insurance rates become more affordable. Younger drivers are known to cause a higher rate of accidents, and they are also more likely to become involved in a road incident even if it is not their fault. Young drivers can avoid higher rates by:
completing a defensive driving course
being attached to a parent's policy
driving a vehicle that carries a high safety rating
attending school full-time
driving fewer miles each month
Parents of teen drivers are encouraged to check with insurance companies about programs for student drivers. Many insurance providers offer a mileage monitoring system that results in lower rates for teen drivers.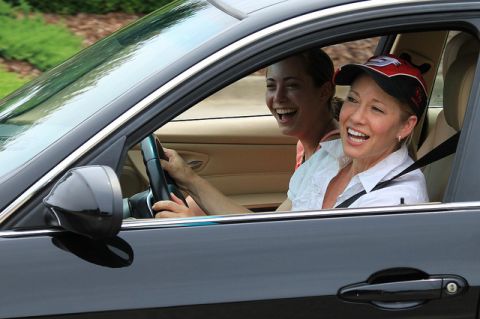 Choosing the Right Vehicle
When shopping for a new or used car, keep in mind that the actual make and model of the vehicle goes a long way in determining the insurance rates. Cars that will cost less to insure include:
models with built-in anti-theft protection
models with 5-star safety ratings
models with anti-lock ABS brakes
models with a full complement of airbags
models with backup cameras and crumple zone technology
Some of the most affordable vehicles to insure are those that have been in production for several years and have had enough statistical data available for the insurance company to make informed decisions about their safety record. Many older cars that are kept in good condition and have low mileage are still rather expensive to insure because they lack the very latest in safety technology.
Driving History of the Individual
Needless to say, those with few or no accidents resulting in vehicle damage or personal injury will enjoy lower insurance rates. These lower risk drivers:
file very few claims
have no DWI convictions
have no lapses in coverage
drive fewer than 12,000 miles per year
insure multiple vehicles or combine insurance types
Those who drive only part-time are encouraged to ask about special rates. This is especially true for senior citizens or those who work from their home. Individuals with a conviction for DWI may be required to complete a defensive driving course in order for their license to be reinstated.
It is imperative that the insurance provider knows about this as well. Those who have completed a driver education course should forward a copy of the certificate to the insurance company.
Obtaining the most favorable insurance rates involves some comparison shopping as well as asking direct questions about discounts for those in lower risk categories. It takes time but is certainly worth the effort. A savings of $500 or more per year in insurance premiums may await those who shop around and take advantage of the discounts offered.
DiscountCarInsuranceQuotes.net contributed this article. On their site, you can find discount auto insurance rates and obtain free quotes from leading insurers.
comments powered by

Disqus