Insurance News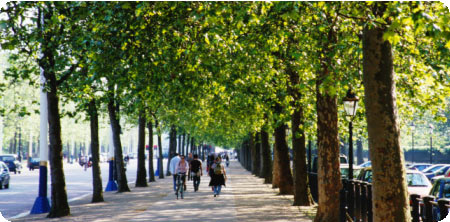 "Before Medicaid was extended to pregnant women without health insurance and limited income, the Health Center provided prenatal care through an arrangement with the University of Missouri-Columbia," Martin explained. "We stopped this when there was ...
(May 26, 2017, Sedalia Democrat)
Florida's badly broken system for filing and settling insurance claims, which is wreaking havoc in the property insurance market, is creeping into auto policies with Tampa Bay at ground zero. Assignment of benefits, which can lead to costly court ...
(May 26, 2017, Tampabay.com)
Four city employees who authorities say stole thousands in an insurance scam were indicted Friday on fraud and grand larceny charges. Three of the accused work for the FDNY and one is employed by the NYPD, authorities said. FDNY EMTs Kathyleen ...
(May 26, 2017, New York Daily News)
Obamacare's destruction of the individual health insurance market has done enormous damage to the lives and finances of millions of people who purchase their own insurance. In states like Kansas and Colorado, families are grappling with health ...
(May 26, 2017, The Beacon)
The startup insurance application processor Quilt has added a life insurance product to its portfolio and has begun pitching its digital enrollment in 37 states across the country. In partnership with Generation Life (a 50-year-old insurance company ...
(May 26, 2017, TechCrunch)
Insurance startup Quilt adds life insurance to its portfolio of products ...
(May 26, 2017, TechCrunch)
Scott Walker's administration hasn't given up on his push to have the state directly pay for its workers' health insurance instead of getting it through HMOs, telling Republican lawmakers who oppose the idea that the workers could face steep increases ...
(May 26, 2017, U.S. News & World Report)
After three quiet years on the acquisition front, Biglari Holdings announced a big one Thursday, purchasing specialty insurer Pacific Specialty Insurance Company (PSIC) for $299.5 million. The purchase is an order of magnitude larger than any of ...
(May 26, 2017, Seeking Alpha)
CLEVELAND, Ohio - Charles Brooks Perry, 83, a business leader, insurance industry pioneer, and long-time civic and political activist, passed away after a year-long battle with cancer May 20. He was co-founder of Pinkney-Perry Insurance Agency, the ...
(May 26, 2017, cleveland.com)
The fact is, insurance companies and auto repair shops often argue over what is necessary to repair the vehicle and the consumer can get caught in the middle. By law, the consumer filing the claim has the right to choose the repair shop, but it's very ...
(May 26, 2017, ConsumerAffairs)
For those of us that live in South Texas we know that the wind is always howling. Winds here can gust up to 50 mph at times, and those gusty winds can cause significant damage to properties. Ed Cantu, with Farmers Insurance, says having homeowner's ...
(May 26, 2017, KRIS Corpus Christi News)