Insurance News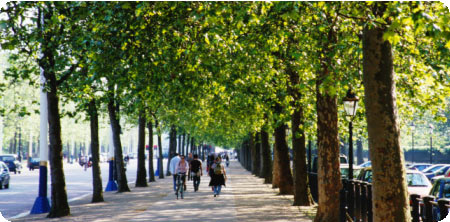 The National Flood Insurance Program will be paying out billions this year floods. Floods for insurers are a risky business. That's why there is government intervention in the market. But some houses are especially risky. A tiny number of insured ...
(Sep 21, 2017, Peoria Public Radio)
With hurricanes in the Caribbean and earthquakes in Mexico, a lot of vacation plans have been put hold but if travelers have certain types of travel insurance, there is a good chance losses could be covered. Trip cancelation and trip interruption ...
(Sep 21, 2017, ABC15 Arizona)
Insurance companies, doctors, patients, hospitals and other patient-provider groups are rallying together against the Graham-Cassidy plan, saying it could result in millions losing access to affordable health care and coverage. It's not often you see ...
(Sep 21, 2017, ABC News)
AUSTIN -- Kent Sullivan, a former Houston attorney and appellate court justice who served as an assistant attorney general, was appointed Thursday as the new state insurance commissioner. Sullivan, who has been in private practice as a partner at the ...
(Sep 21, 2017, Chron.com)
From October Flock, a London startup, will offer insurance on a flight-by-flight basis, at the push of a button in an app, to any commercial drone-operator in Britain. Cover for amateur pilots will soon follow. Costs will be about £5 per hour of flight ...
(Sep 21, 2017, The Economist)
The Insurance Industry Charitable Foundation (IICF), a nonprofit organization for insurance industry charitable giving, has launched a new disaster relief fund to assist the millions affected by the catastrophic damage of Hurricane Irma. IICF says the ...
(Sep 21, 2017, Insurance Journal)
... lead meteorologist at the Weather Company in Andover, Massachusetts. About $8.7 trillion in insured property lies between Maine and North Carolina, and some 39 percent of that is in New York, according to the Insurance Information Institute in New ...
(Sep 21, 2017, Insurance Journal)
After taking a deep look into the guts of the company, Fulcher and the company have come out today with two big announcements: first, the name isn't going anywhere while the brand gets a makeover; and second, that it's getting out of the insurance ...
(Sep 21, 2017, TechCrunch)
NEWARK -- A retired police officer has died -- and his widow says his death came as he waited weeks with no medication for new insurance and prescription cards that never came, intensifying ongoing turmoil over the city's switch to a new health care ...
(Sep 21, 2017, NJ.com)
The grim announcement from New Mexico's top insurance regulator comes just a week after Franchini told The New Mexican he expected the increase for consumers who buy individual insurance plans through the state's online portal to be far more modest, ...
(Sep 21, 2017, Santa Fe New Mexican)
As homeowners continue to file insurance claims in the wake of Hurricanes Harvey and Irma, a research report released by the Rutgers Center for Risk and Responsibility at the Rutgers Law School in Camden, N.J., suggests many could find that their level ...
(Sep 21, 2017, Insurance Journal)