Insurance News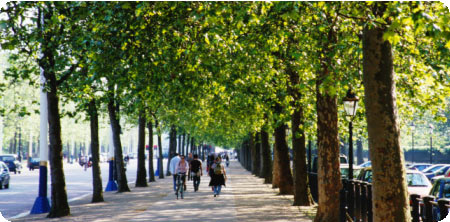 A state-subsidized insurance program for South Dakota's most expensive patients could be revived if Congress succeeds in repealing the Affordable Care Act. Officials in Pierre are revisiting the concept of a high-risk insurance pool for sick patients ...
(Jun 26, 2017, Sioux Falls Argus Leader)
That's the headline out of a new big-picture analysis of existing research that explores the relationship between insurance coverage and mortality. "Losing insurance is lethal and gaining insurance reduces the death rate. That is completely consistent ...
(Jun 26, 2017, CBS News)
The Senate health care bill introduced last week would keep in place the general structure of the federal subsidies that, in California, go to about 1.5 million residents who buy insurance on Covered California. However, the Better Care Reconcilation ...
(Jun 26, 2017, SFGate)
Apple is working with Cisco to help businesses that primarily use gear from both companies to get a discount on cyber-security insurance premiums. Cook said the combination of gear from the two companies was more secure than the use of competing ...
(Jun 26, 2017, CNBC)
Senate Republicans made only one big change in a new version of their Senate health bill released Monday: They added a penalty for Americans who let their insurance lapse for 63 days or more. Under the new provision, those who go without insurance will ...
(Jun 26, 2017, New York Times)
Study: Many consumers don't understand health insurance policies ...
(Jun 26, 2017, CT Post)
AI could create more human jobs in insurance – company chief Here's a novel thought: introducing artificial intelligence into insurance could actually create jobs, rather than stripping them away. That not just pie-in-the-sky daydreaming, that's the ...
(Jun 26, 2017, Insurance Business America)
The Highway Loss Data Institute, a leading insurance research group, said in study results released Thursday that collision claims in Colorado, Washington, and Oregon went up 2.7 percent in the years since legal recreational marijuana sales began when ...
(Jun 26, 2017, Santa Rosa Press Democrat)
Insurance plans typically use complicated language that is difficult to understand, according to the Health Disparities Institute, UConn Health. As a result, some patients have trouble accessing care, experience delays in care, encounter administrative ...
(Jun 26, 2017, New Haven Register)
The Congressional Budget Office will estimate 15 million to 22 million people over a decade will be without health insurance if the Senate bill passes, according to an article in Politico. The so-called "score" from the CBO is due on Monday. The score ...
(Jun 26, 2017, MarketWatch)
Understanding business insurance can be almost as much fun as figuring out the apps on your new cellphone, except that proper insurance coverages ultimately could matter more to most business owners. Think, for example, about insurance that offers at ...
(Jun 26, 2017, Chicago Daily Herald)