Reasons to Get Rental Car Insurance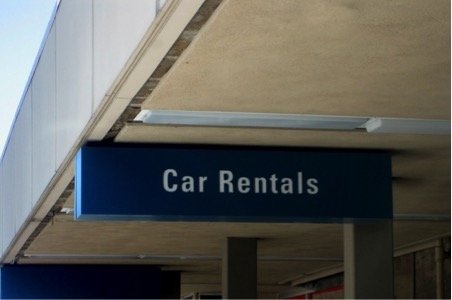 In the past, many consumer reports stated that rental car insurance was a waste of your hard earned cash and a scam by insurance companies. However, much of this advice was uninformed. Spending a few extra dollars on rental car insurance for your holiday could mean a big difference when an accident occurs.
If you already have home or car insurance, experts suggest that you approach your current insurance provider to find out if your rental car will be covered under your current policy. If you don't currently have home or auto insurance, you may want to check with your credit card company for rental car insurance.
Even with comprehensive cover on your car insurance or cover from your credit card, you still need to invest in rental auto insurance and here's why.
Ensure that your medical bills will be covered in case of an accident.
The minimum state requirement for car insurance isn't always adequate enough to cover medical expenses resulting from a car accident. Rental car insurance that includes personal accident insurance will cover your medical bills as well as those of passengers in the vehicle.
Ensure that you're covered no matter what state you travel to
Car insurance coverage varies from state to state. Your coverage may therefore not be adequate in the states you are travelling to or through. Unless you want to go through the hustle of checking the requirements of each state, getting rental car insurance will ensure that you're covered throughout your trip.
Regular car insurance doesn't cover 'loss of use' of rental cars
'Loss of use' refers to the period when a rental car is put out of commission as a result of an accident. Many rental car companies include a clause in their rental agreements that require the renter to reimburse the company for the loss they incur when the car is out of use and in the repair shop.
If you don't have rental car insurance, you'll have to pay for this out of your pocket. You should therefore purchase rental car insurance to avoid this expense.
Ensure you're covered for international trips
Are you planning to cross the border on your road trip? Then you need to ensure that you have rental car insurance. Regular auto insurance will in many cases not provide coverage internationally. Rental car insurance will ensure that you're covered no matter what part of the world you intend to rent a vehicle.
Ensure that you're covered for whatever type of vehicle you rent
Your current auto insurance may be limited to specific types of vehicles. For example, you may have insurance for a sedan and plan to rent a truck. Rental car insurance ensures that you're insured for the type of vehicle you intend to rent.
Avoid having to pay hefty deductibles
In case of an accident, you may have to pay a hefty deductible as well as hundreds of dollars in administration fees before the payments start. Having additional rental car insurance will ensure that these costs are covered.
Contact your insurance provider to find out more about rental car insurance and how you can benefit from it.
comments powered by

Disqus